Description
DIDO is effective LED lighting source that is made of aluminum in 2 colors: white and gray.
It has two independent light sources included in the top and bottom using two switches located on the housing.
The light source are two LED CREE 9W LED (top) and 1W (bottom).
They provide a warm white light with a color.
Lower reflector is movable and rotatable, which allows direct lower beam in the desired direction.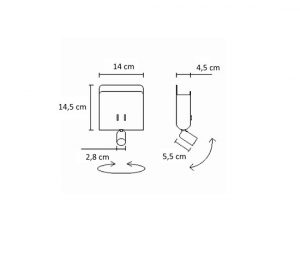 **Prices are strictly for purchases made online only and not valid for any other sales channel.